Explore our web site to discover all that we have to offer.
Buckhorn Lake cabin is officially designated a no-stress zone
Buckhorn Lake Cabin is a unique handmade log cabin built by my family and friends. It is surrounded by pine trees and a large wrap-around deck with a view of Buckhorn Lake, a quiet, no-wake lake.
Buckhorn Lake is just 80 yards from the cabin, and is great for canoeing, kayaking, fishing, ice fishing, swimming, cross country skiing and snow shoeing, or just floating around.
The cabin is perfect for family gatherings, a romantic weekend, women's or men's get-togethers and spiritual and business retreats. Or come for a solo retreat and stoke-up your batteries.
The 2,200-foot cabin sleeps 11, and has two full baths. It's heritage living, but with all the amenities of home including dishwasher, microwave, oversized bathtub with jets, stone fireplace, heat, and air conditioning.
Located one mile from Hatfield, Wisconsin and 11 miles from Black River Falls, Wisconsin, the area looks like the "North Woods," just closer! The cabin is approximately 2 1/2 hrs. from Minneapolis and Saint Paul, 3 hrs. from Milwaukee, 4 1/2 hrs. from Chicago and 2 hrs. from Madison.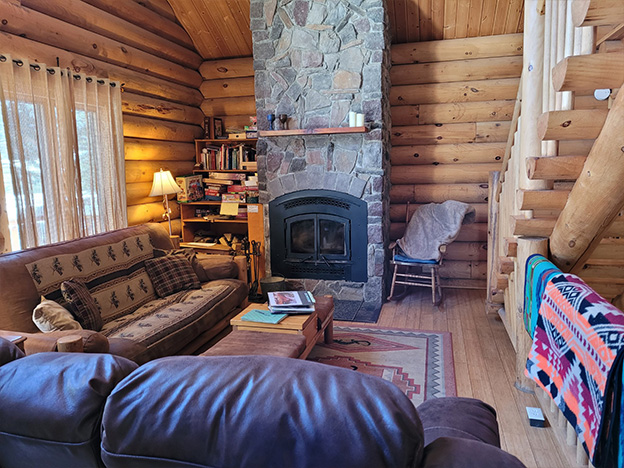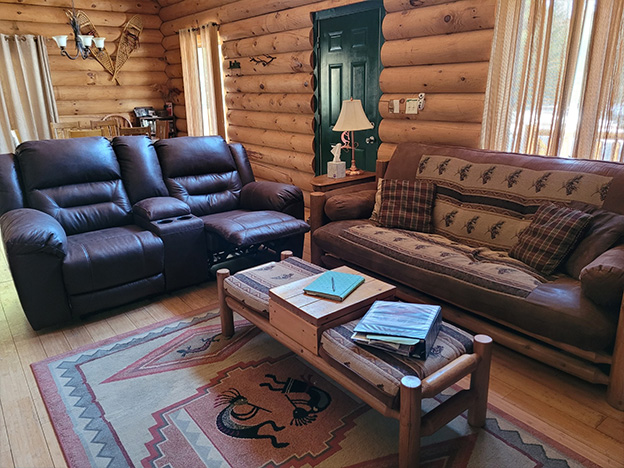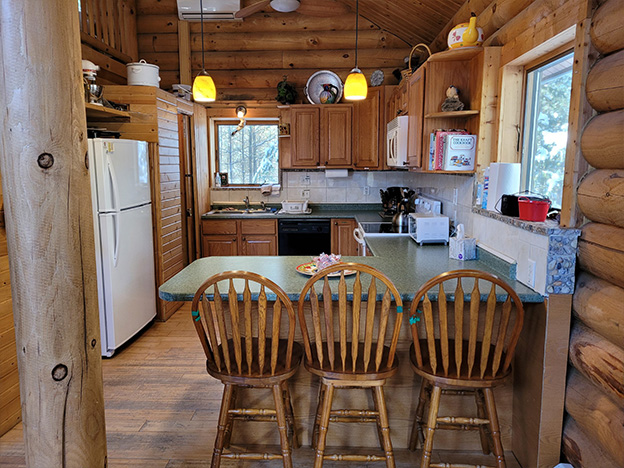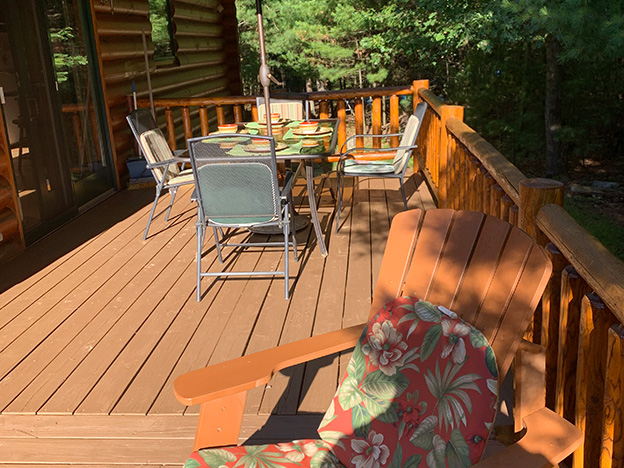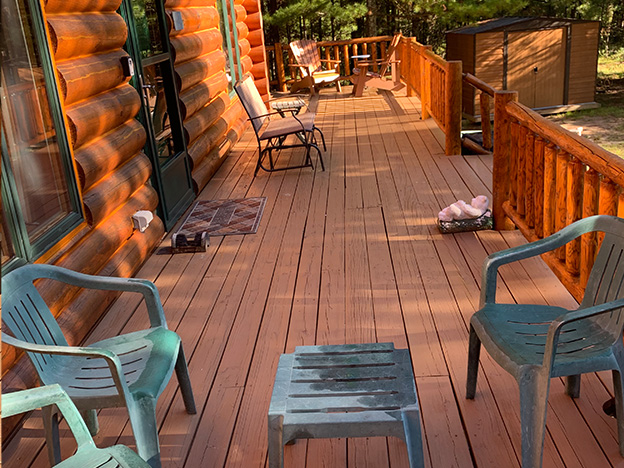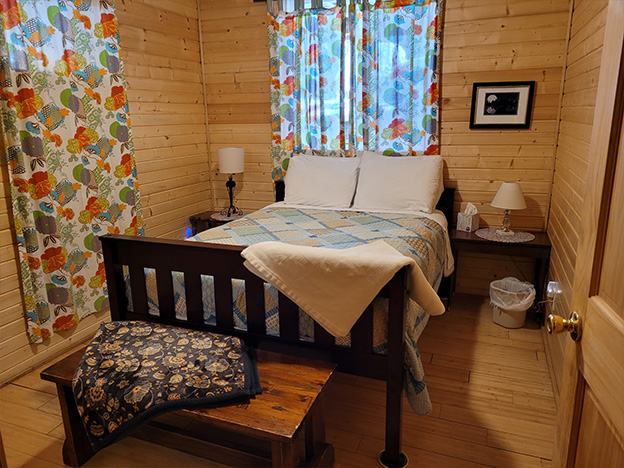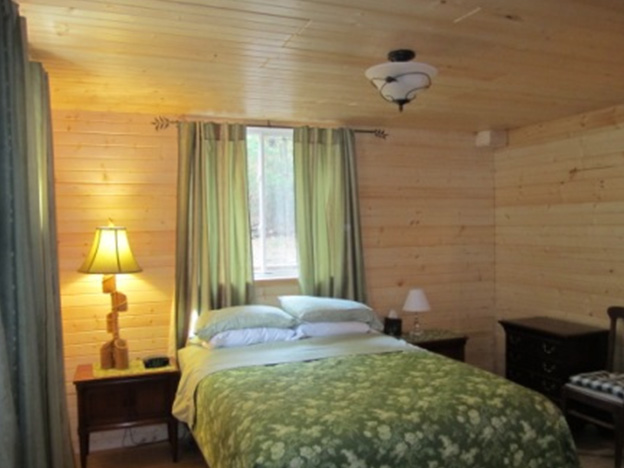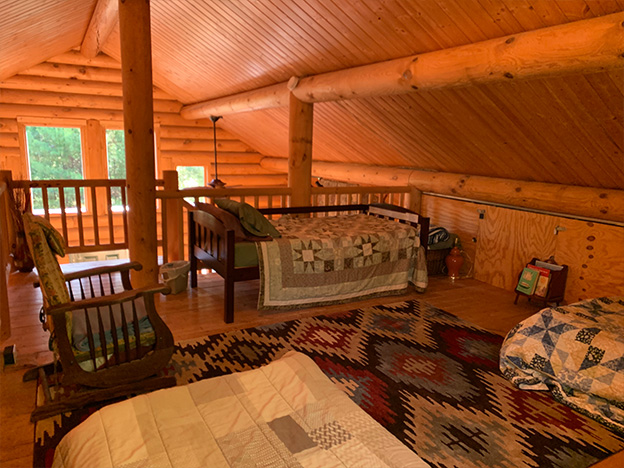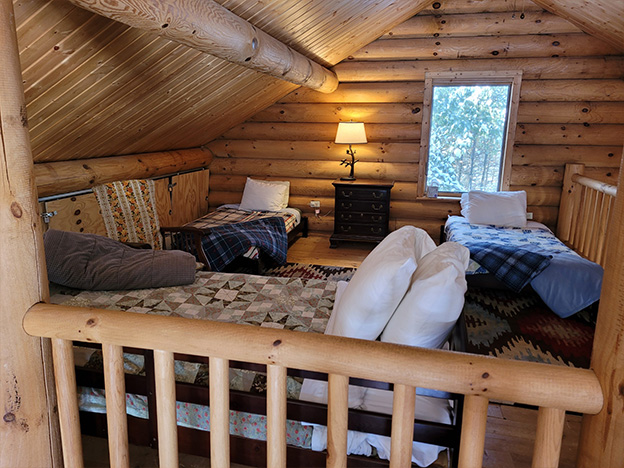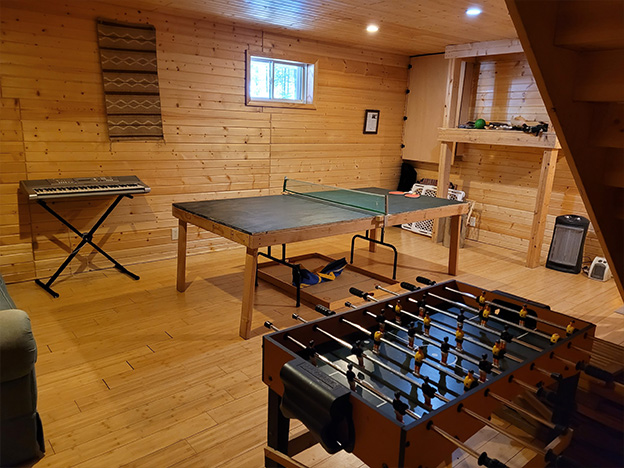 So grab some floats and tubes and jump into the lake, sunbathe, read on the deck, play music and board games in front of the stone fireplace, engage in a ping-pong tournament in the family room, create a great meal and enjoy one another, relax by the fire pit and roast some marshmallows, ice fish, cross country ski or take a walk and look at the stars or the wildlife. We are located on Doe Lane for a reason! Deer, turkeys, cute chipmunks and red squirrels, blue herons, eagles and many other birds and animals visit. We give fair warning — there is no TV, DVD, VCR; Just stars, trees, water wildlife and great karma.
Come decompress, play, sleep, eat and enjoy! The cabin is thoroughly cleaned and disinfected according to VRBO and AirBnB standards.
Explore our web site to discover all that we have to offer. You will lower your blood pressure just by viewing the photographs.